Blackberry Pinot Noir Sorbet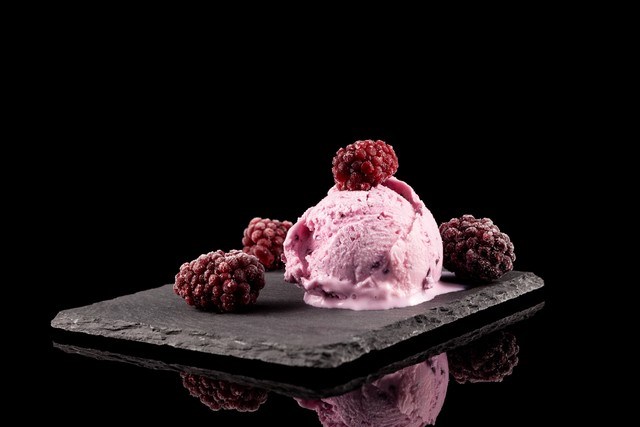 Recipe Date:
August 16, 2022
Measurements:
Imperial (US)
Ingredients
1 2/3 cups Sugar
1 1/3 cups Pinot Noir
1 1/2 cups Water
2 tbsps Lemon Juice
6 ozs Blackberries
Directions
In a medium saucepan, add blackberries, sugar, wine and water over medium heat. Bring to a boil, stirring occasionally until sugar dissolves. Reduce heat and simmer for 20 minutes, remove from heat and cool for 15 minutes.
Add cooled mixture to a blender and puree. Pour into a bowl through a sieve to remove any Blackberry seeds. Stir in lemon juice and place in the refrigerator to chill at least 3 hours or overnight.
Pour into an ice cream maker then transfer into an airtight container and place in the freezer for at least 2 hours to allow the sorbet to firm up. Enjoy!