Visit Us at Jackson-Triggs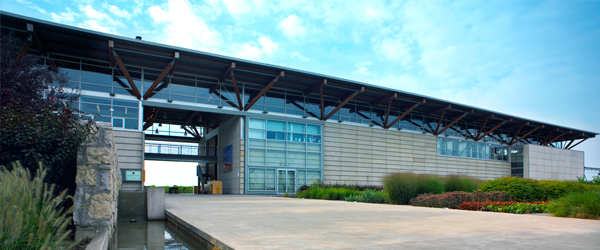 When visiting Jackson-Triggs Niagara Estate, you'll get a rare glimpse behind the scenes at how award-winning wines are meticulously crafted.
Contemporary winemaking methods unite with an authentic design response to the region in this technologically advanced facility. Here, we host impressive functions - our renowned summer concert series, special event programs and corporate entertaining, all in celebration of Niagara's rich heritage and abundant bounty.
Our passion for Niagara wine country is yours to discover at Jackson-Triggs Niagara Estate!
Planning your Visit
Significant construction is planned along the route to Niagara-on-the-Lake through fall of 2023. Please consider alternate routes and/or allow additional travel time to ensure punctual arrival for your scheduled winery experience.
We invite you to reserve a tour, or a spot in our Entourage Room or on the patio to enjoy premium, award-winning wines with delectable food!
---
Your Experience
Tasting by flight: $25 per guest
By the glass: $12
By the bottle: List price + $10 corkage fee
Welcome to autumn in wine country! Join us daily for wine tasting and great food. Select and sample premium wines from our VQA portfolio and shop in our wine boutique. Sit back with a glass of our finest and a light bite as you take in the gorgeous vineyard panorama in all its colourful splendour!
It's your choice - if it's a simple tasting you'd like, sample wines from our premium portfolio, or select from our scrumptious menu to enjoy with a glass of our very best. Walk-ins welcome based on availability, but reservations are recommended, particularly for groups of over 8 guests.
Wine Club members, enjoy one complimentary flight or one glass of wine for you & up to three guests; 20% discount on food & wine experiences; corkage fee waived for bottles to be enjoyed onsite.
For private experiences/events, please contact the concierge at 905-468-4637 or jt.concierge@jacksontriggswinery.com.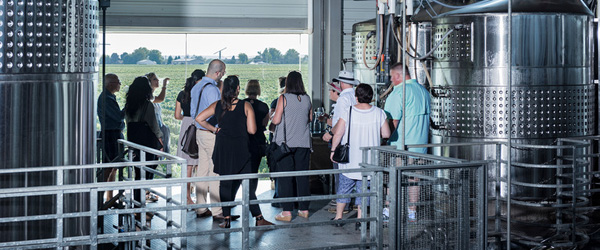 ---
Estate Tour
Our tour offers a rare glimpse at how the winemaking team crafts award-winning wines. This intimate group experience becomes an adventure in every aspect of winemaking as you explore the winery from vineyard to cellar. Enjoy sampling a variety of wines throughout the tour.
Cost is $35/guest (public); children under legal age complimentary. For private experiences, please contact the concierge at 905-468-4637 or jt.concierge@jacksontriggswinery.com.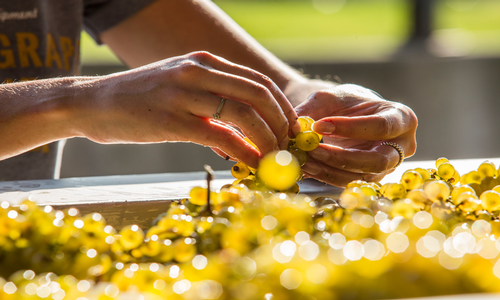 ---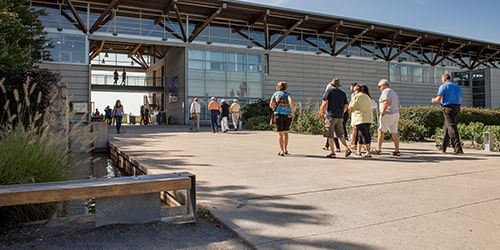 Hours of Operation
Winter/Spring (October - May)
Daily | 11:00 am - 5:00 pm
Summer/Fall (May - October)
Sunday - Thursday | 11:00 am - 6:00 pm
Friday - Saturday | 11:00 am - 7:00 pm
Contact Us
Tel: 905-468-4637
Email: jt.concierge@jacksontriggswinery.com
---
Location
2145 Niagara Stone Road (Regional Road 55)
Niagara-on-the-Lake, ON L0S 1J0
---