Traeger Smoked Turkey Cordon Bleu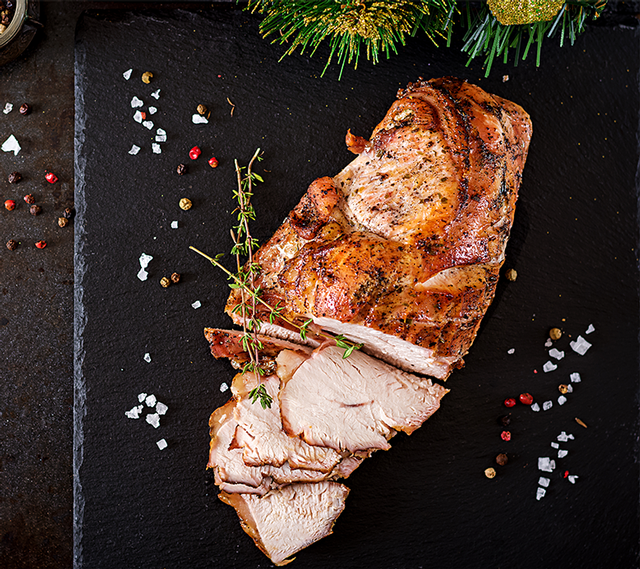 Recipe Date:
January 10, 2020
Measurements:
Imperial (US)
Ingredients
2 Boneless skinless turkey thighs
1/4 cup olive oil
1 1/2 cups Jackson-Triggs Reserve Red Meritage
1 cup chicken stock
2 bay leaves
2 tbsps whole peppercorns
6 slices Swiss cheese
Directions
Preheat Traeger Grill/Smoker to 350°F. If you do not own a smoker, a BBQ may be used in its place.
Rub turkey thighs with olive oil. Season with salt and pepper. Place on smoker for 45 minutes, or until cooked. Remove from grill and allow to rest for 15 minutes.
Slice meat and place in a single layer in a deep casserole dish. Add red wine, stock, bay leaves and peppercorns. Cover and braise in oven for 2-3 hours at 300°F.
Just before serving, top turkey with swiss cheese. Broil on low until cheese becomes golden and bubbly.
Be sure to reserve the red wine braising liquid to use with your favourite gravy recipe!