Taste a Place: Montague Vineyard Tour, Vertical Tasting & Brunch Bites
Saturday July 23, 2022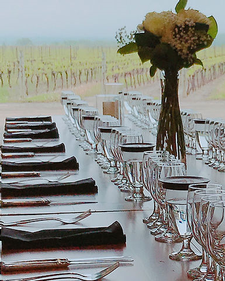 A Taste of Place: Montague Vineyard Tour, Vertical Tasting & Brunch Bites
Where: Montague Vineyard, 677 Carlton St, Niagara-on-the-Lake, ON L0S1J0
When: Saturday July 23, 2022
Time: 10:00 am - 12:30 pm
Prepaid Reservation Required
Nicholas Gizuk and Gerald Klose invite you to discover how the intersection of soil, microclimate, varietal selection, and vineyard management practices produce exceptional wines with a unique sense of place.
This rare experience will begin with a cocktail as you settle in for an exclusive tour of Inniskillin's Montague Vineyard. Guests will taste a curated selection of site-specific releases from various vintages, each thoughtfully paired with brunch bites prepared by Chef Timothy Mackiddie of Smoke and Barrel Niagara.
How Do I Get My Tickets?
Complete the online purchase and tickets will be emailed to you.
Where Does The Event Take Place?
The event will take place at Montague Vineyard, 677 Carlton St, Niagara-on-the-Lake, ON L0S1J0. Please note that this is event has outdoor elements and is a rain or shine event.
Product Reviews