2019 Kew Soldier's Grant Cabernet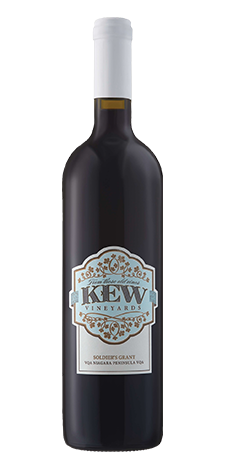 After the War of 1812, the Canadian government awarded Richard Kew the plot of land on which the vineyard sits today. His brother William maintained ownership of the land and ran a successful carriage making a business out of the very house in which our retail space is located.
On the nose, stewed blackberry is complemented by notes of clove and baking spice. Cherry, dark red fruits and subtle cassis combine to create a rich palate. Maturing in French and American oak for sixteen months, the finish is incredibly smooth with soft tannins. This vintage of Soldier's sits on the fuller side of medium bodied, but is incredibly easy going and food-friendly.
Product Reviews