Angels Gate Sauvignon Blanc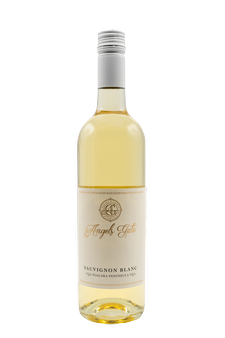 Sauvignon Blanc is such an interesting grape varietal and can be vinified into several different styles. At Angels Gate, the house style is to maximize on the fruit character of the wine while maintaining that racy acidity. The acidity is a hallmark of this varietal and creates structure and finesse. This wine fits neatly between Unoaked Chardonnay and Pinot Gris.
On the nose, look for that lemon zest and a hint of grapefruit. One might also find some classic grassy notes or a herbal quality. Enjoy this Sauvignon Blanc with your favourite fish recipe and you won't be disappointed.
Product Reviews