Angels Gate Angels Step Pinot Noir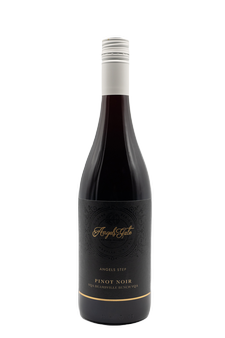 The Angels Step vineyard is an immaculate vineyard on the west side of the Beamsville Bench. Its 25 acres are sloped at a gradual step down that perfectly highlights everything that the bench is known for: slope, elevation, rich soil, excellent drainage and airflow.
This Pinot Noir is a very gentle but complex expression of the grape varietal. On the nose it has lots of cherry, earth, cedar and a bit of spice. The palate is medium to full with lots of raspberry and cherry. The acidity is really special giving this wine a refreshing note which would make it perfect for food.
The vinification includes more than 14 months in French oak barrels which offers excellent texture and softer tannins to the palate.
Product Reviews