Riesling & Tonic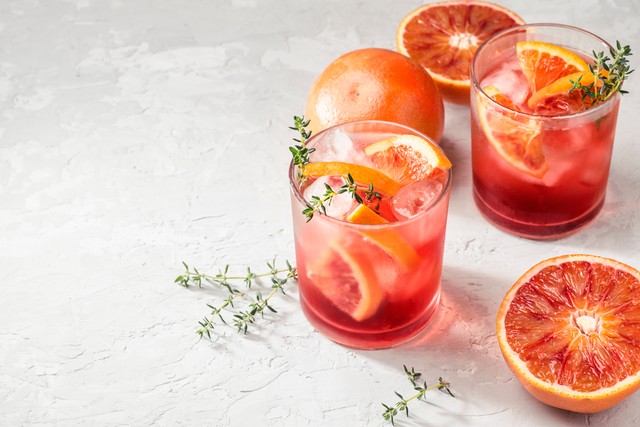 Recipe Date:
February 27, 2023
Measurements:
Imperial (US)
Ingredients
4 ozs Riesling
1/2 oz Hibiscus Syrup
1/2 oz Lime Juice
3 ozs Fever-Tree Elderflower Tonic
Grapefruit Peel, for garnish
Directions
Directions
Combine Riesling, hibiscus syrup and lime juice in a stemless wine glass. Fill with ice, stirring until well-chilled. Add tonic water and gently stir to combine. Twist grapefruit peel on top of the drink, to express oils. Use the peel for garnish.
Hibiscus Syrup
Steep 1 1/2 tablespoons dried hibiscus flowers in 1 cup of hot water for 10 minutes. While still hot, add 1 cup of sugar, stir to dissolve. Let cool to room temperature and strain out flowers.