Butternut Squash Hummus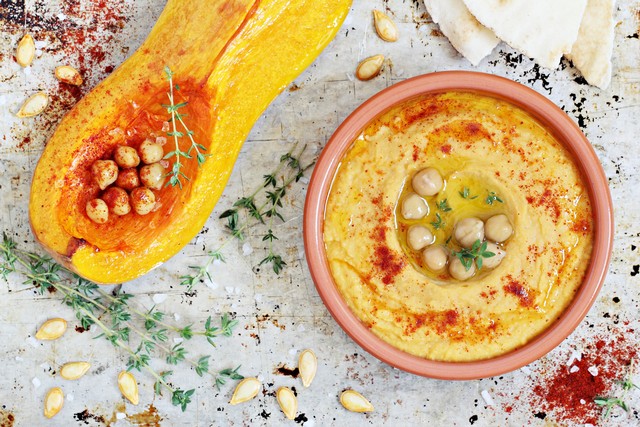 Recipe Date:
August 19, 2021
Measurements:
Imperial (US)
Ingredients
1 medium butternut squash, halved and seeded
3 cans chick peas, drained
5 cloves garlic
1 cup tahini paste
3 lemons, juiced
2 tsps cumin
1 cup olive oil
salt & pepper to taste
Directions
Drizzle squash halves lightly with olive oil and salt, place and flesh side down on a parchment lined baking tray. Roast at 375°F oven for approximately 45 minutes until tender. Allow to cool and remove skin.
Combine remaining ingredients, with squash in a food processor; work in small batches ensuring you have some of each ingredient in each batch. Puree for 2-3 minutes until ingredients are well combined. Season with salt as desired.
To serve, drizzle with additional olive oil and Za'Tarr. Serve with warm pita bread.