The Hills of Eastern France and The Western Niagara Bench
Saturday, July 22, 10:30am-2:00pm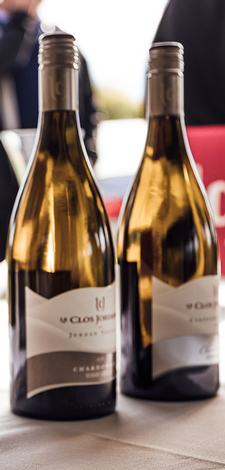 Join us for an exclusive Taste & Buy event featuring the best of Burgundy and Niagara Chardonnays. Le Clos Jordanne and the globally esteemed winemaker, Thomas Bachelder, is thrilled to invite you to an afternoon of touring the Le Clos Jordanne vineyards, wine tasting, expert discussions, and networking with special guests from Bachelder, Collovray-Terrier, and Chartron & Trébuchet.
Delight your taste buds as you sample our Claystone Terrace wines and compare the finest Chardonnays from Burgundy and Niagara. Discover what makes them more connected than you may think while savoring carefully curated culinary creations by Smoke and Barrel Niagara. You will also have the chance to engage with talented winemakers from both regions, who will enlighten you about the unique terroirs, winemaking techniques, and philosophies that contribute to the exceptional quality of these Chardonnays.
This event is open only to a limited number of guests, so please RSVP as soon as possible to secure your spot. We encourage you to invite any fellow wine enthusiasts who share your passion for exceptional Chardonnays from around the world.
Product Reviews