2021 Inniskillin Niagara Estate Series Sauvignon Blanc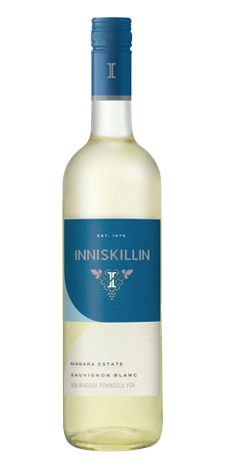 Wine Profile
Tasting Notes
Citrus aromatics of lemon, lime and grapefruit are evident while flavours of lemongrass, peach and melons round out this popular varietal wine.
Production Notes
Grapes for this popular variety were harvested from select vineyards in the Niagara Peninsula. Gently crushed and pressed the juice was allowed to cold settle for 48 hours before racking. The clean juice was inoculated and fermented cool in stainless steel for 12 days.
Winemaker Notes
This easy to drink popular variety has an abundance citrus, melon and grapefruit. A crisp lively acidity balances the pleasant lingering finish.
Food Pairing Notes
Pairs well with grilled flatbread with grilled peaches, goat cheese & basil, white pasta with artichoke & aioli and shrimp stir fry with lemon & snow peas.
Product Reviews
https://essaysthatwins.com/
(Nov 15, 2017 at 2:16 AM)
Love the flavor of the strawberry in the wine. It is really refreshing and light!!Love this wine, it is the best ever.