Visit Us at Inniskillin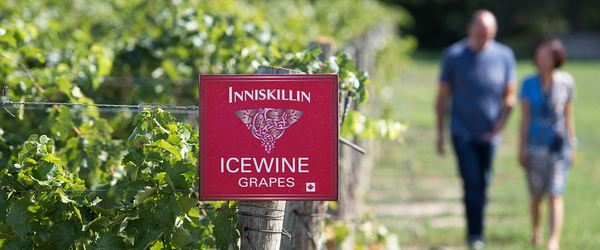 About Inniskillin
As Canada's Original Estate Winery, Inniskillin is a respected winery pioneer committed to producing premium wines from premium grapes grown in Canada for over 40 years. Inniskillin was the first winery to receive a winery license after prohibition and was instrumental in developing Canada's VQA system. Set amongst lush vineyards adjacent to the Niagara River, Inniskillin Wines offers a great 'sense of place' in wine country with an idyllic view of the Niagara Escarpment. We welcome you to come and experience our fine VQA wines!
---
Tours & Experiences
Experience one of Canada's oldest and most prestigious wineries. We have received international acclaim since 1991 when we won the Grand Prix d'Honneur and were instrumental in developing Canada's VQA system. Inniskillin has always been synonymous with innovation and discovery.
View Private & Group Experience Listing
---
Tastings
Flight of four wine samples from $10.00
Additional table wines samples $3.00 each
Flight of Icewine samples from $15.00
Icewine samples from $5.00 each
---
Market Grill & Smokehouse
The delectable aromas will greet you as you arrive on our Piazza - choose from locally inspired food samplings to mix and match with a glass of premium VQA wine. Meet you at The Grill!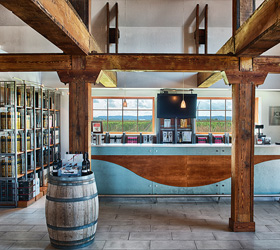 Hours of Operation
Summer/Fall (May - October)
10:00 am - 6:00 pm | Daily
Winter/Spring (November - April)
10:00 am - 5:00 pm | Daily
Please note we are closed December 25
The winery closes at 4:00 pm on December 24 and December 31
---
Contacts
Tel: 905-468-2187
Email: concierge@inniskillin.com
---
Location
1499 Line 3 (at the Niagara Parkway)
Niagara-on-the-Lake, ON L0S 1J0
---