2019 Kew Pinot Meunier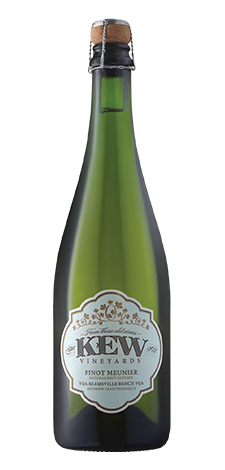 This fifth vintage of our Pinot Meunier, Natural Brüt sparkling is the perfect example of how Pinot Meunier can stand on its own to produce a beautifully dry, fruit forward and crisp sparkling wine.
Pale honey in colour, bright apple and peach on the nose are complemented by undertones of toasted almond and a hint of brioche. Notes of zesty lime, red pear and lychee dominate the palate. Round with a refined and delicate mousse, the Pinot Meunier has a long, crisp and well-balanced finish.
Product Reviews