Inniskillin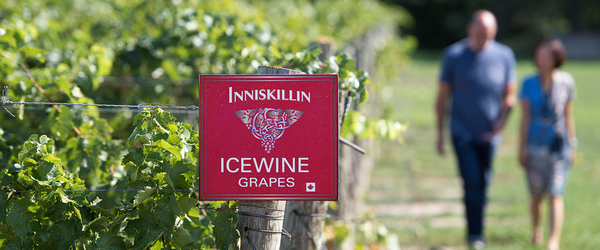 COVID-19
Your safety is important to us! We are following Public Health Canada and provincial guidelines to ensure a safe experience at Inniskillin Wines.
Effective Wednesday, January 5th at 12:01 a.m. Ontario moved to a Modified Stage 2 Closure with enhanced COVID-19 restrictions for a minimum 21 days. For more information, please visit https://covid-19.ontario.ca/. Given this evolving situation, we will continue to provide information as it becomes available.
Inniskillin is open for retail shopping only, with a limit of nine (9) guests permitted onsite at one time. Tours, tastings, dining and events are not being offered at this time. If you are reserved for an upcoming tasting or dining experience, we will contact you to issue a refund, where applicable.
The store is open daily from 11:00am – 5:00pm.
To order for curbside pick up, contact 905-468-6173, bstaff@inniskillin.com, or visit www.inniskillin.com, or www.greatestatesniagara.com. These orders may be picked up at Jackson-Triggs Niagara Estate by contacting 905-468-6173, or jt.concierge@jacksontriggswinery.com. *Please allow 1-2 business days for order fulfillment.
Visit www.inniskillin.com or www.greatestatesniagara.com for FREE Canada Post doorstep delivery on 6+ bottles, or upgrade to FedEx courier delivery at checkout for a fee.
We appreciate your continued support and look forward to welcoming you back when we're permitted to do so!
Inniskillin: 905-468-2187 or bstaff@inniskillin.com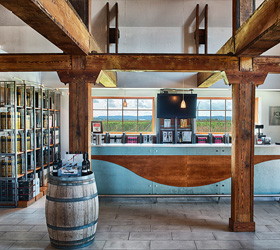 Hours of Operation
Summer (May - August)
11:00 am - 6:00 pm | Sunday - Thursday
11:00 am - 7:00 pm | Friday - Saturday
Fall (September - October)
11:00 am - 6:00 pm | Daily
Winter/Spring (November - April)
11:00 am - 5:00 pm | Sunday - Thursday
11:00 am - 6:00 pm | Friday - Saturday
Holiday Hours
December 24 | 12:00 pm - 4:00 pm
December 25 | Closed
December 26 | 12:00 pm - 4:00 pm
December 27-30 | 11:00 am - 5:00 pm
December 31 | 11:00 am - 4:00 pm
January 1 | Closed
Please note we are closed December 25th and January 1st
The winery closes at 4:00 pm on December 24th, 26th and 31st
---
Contacts
Tel: 905-468-2187
Email: concierge@inniskillin.com
---
Location
1499 Line 3 (at the Niagara Parkway)
Niagara-on-the-Lake, ON L0S 1J0
---